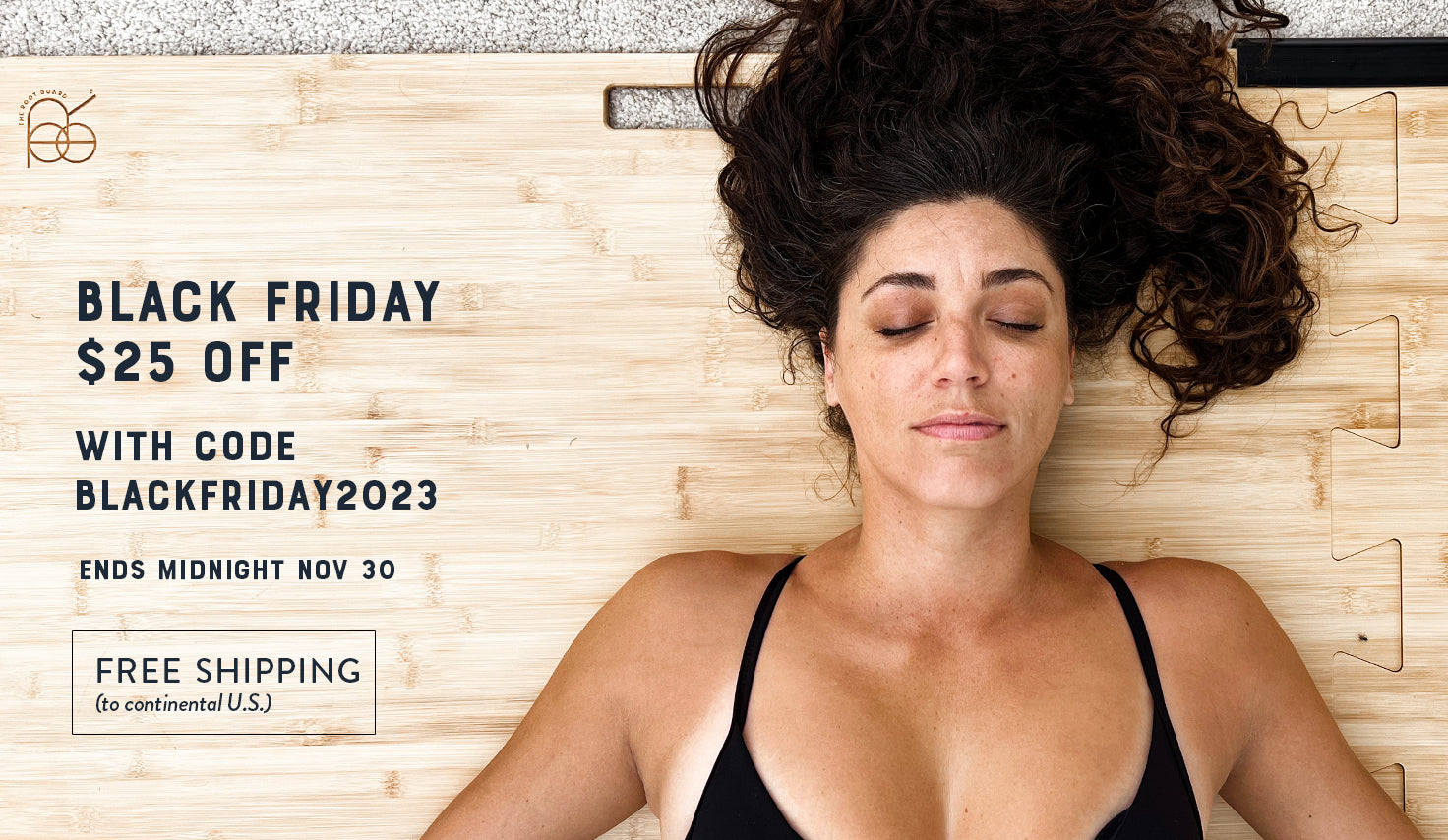 YOGA ON CARPET WEAKENING YOUR PRACTICE?
Bring your yoga studio floor home. The Root Board is an essential tool for your at-home or at-large yoga practice.  Designed by yogis for yogis, The Root Board is a beautiful bamboo platform on which to roll out your mat.  Stabilize your flow, land your peak pose, and wring out every bit of goodness your practice has to offer.
Reclaim the bliss of yoga with The Root Board.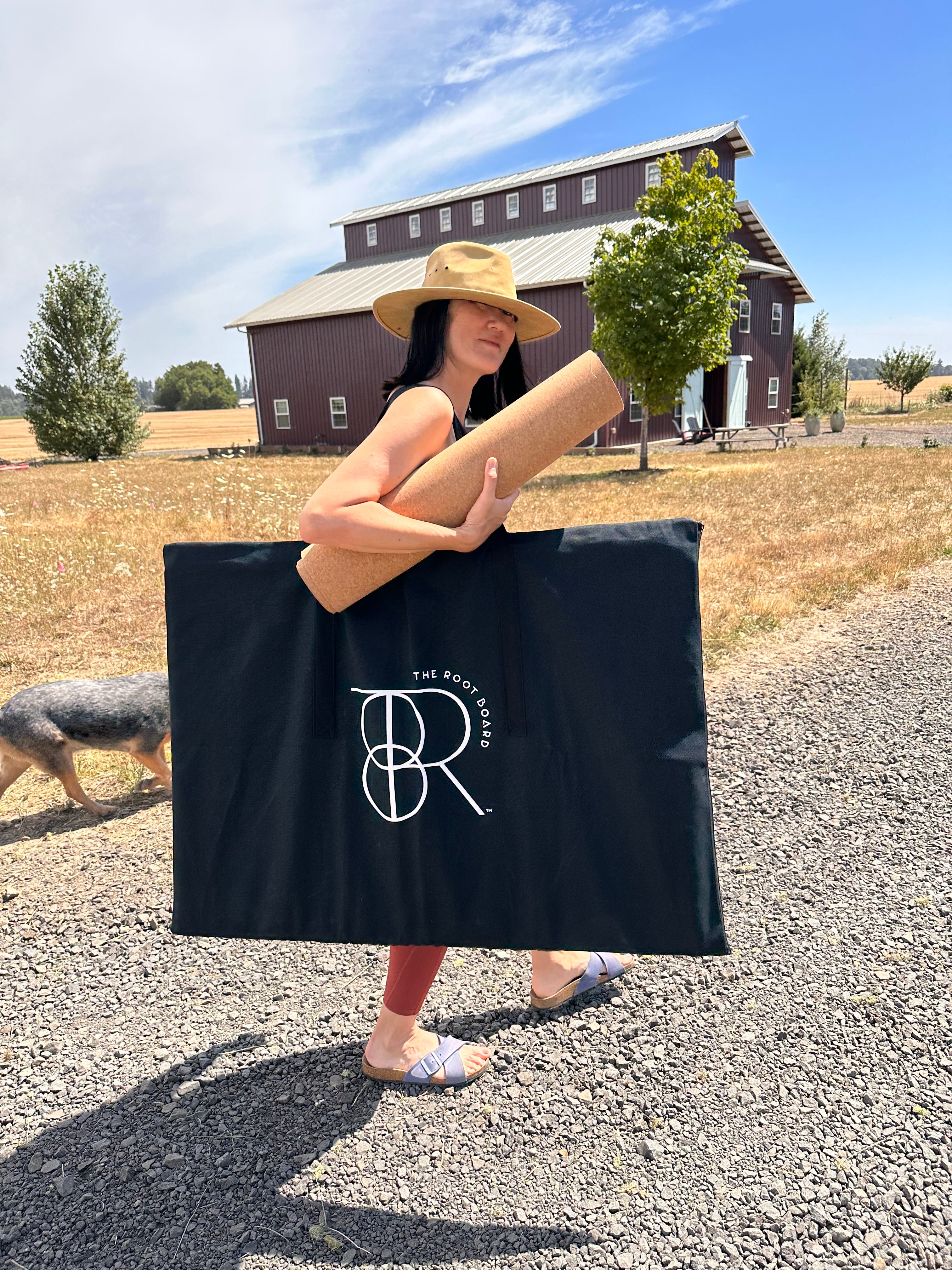 The Root Bag Tote
Protect, transport, and enhance your yoga sessions with this thoughtfully designed bag. Whether you're a dedicated yogi or a beginner, your Root Board deserves the best care – and this bag delivers.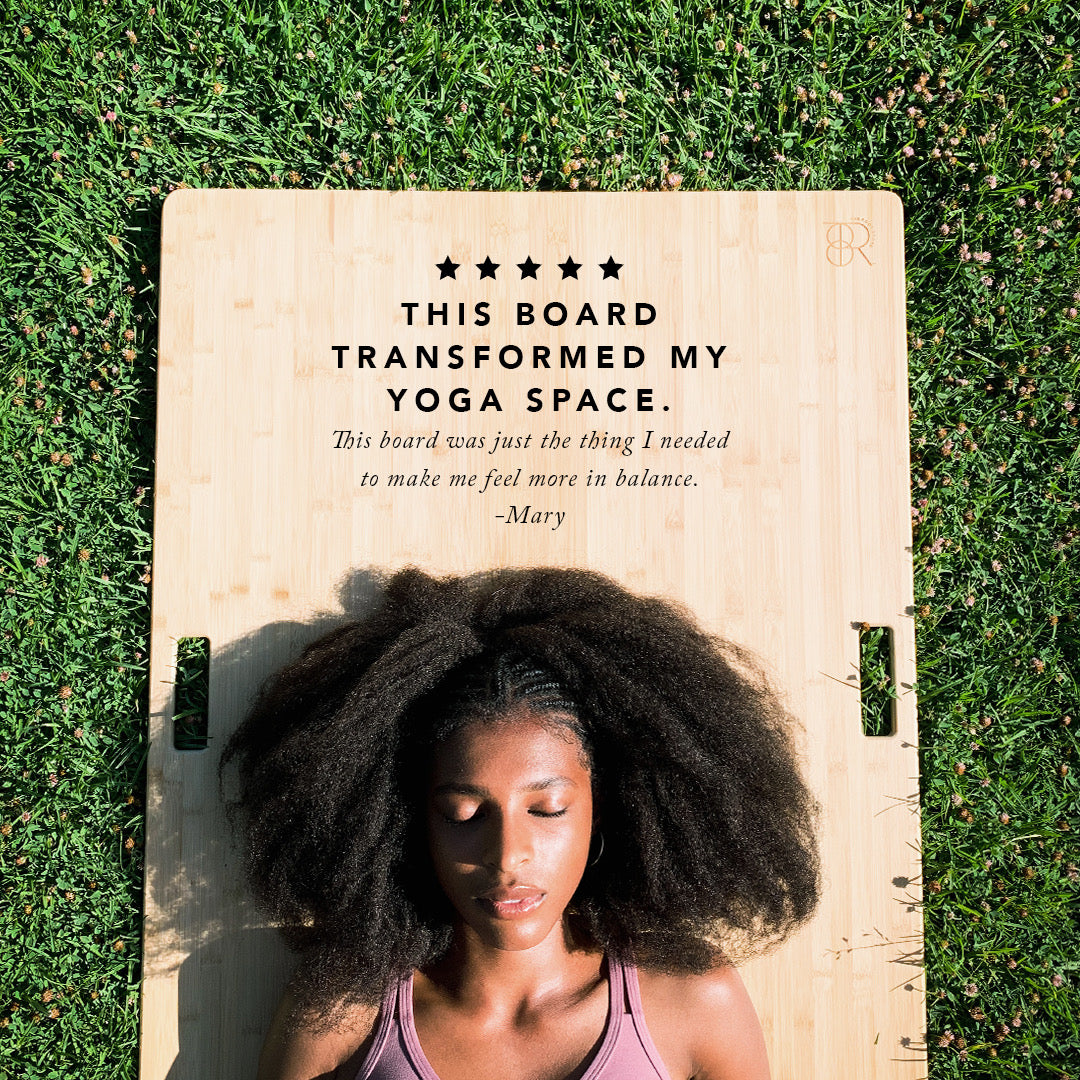 Reviews 😘
The Root Board serves its purpose in quality. It will provide a stable platform to help perform yoga poses or any exercise for that matter. It is also a beautiful piece of furniture and very high quality." -Bryan Kest
Unbelievable I cannot believe how much more comfortable and easier my practice is now. Before using this board, I had my mat on top of carpeting and I thought I was doing fine but with the board underneath it I can do so much more. I get a better stretch I have more stability I wish I would've found this earlier!