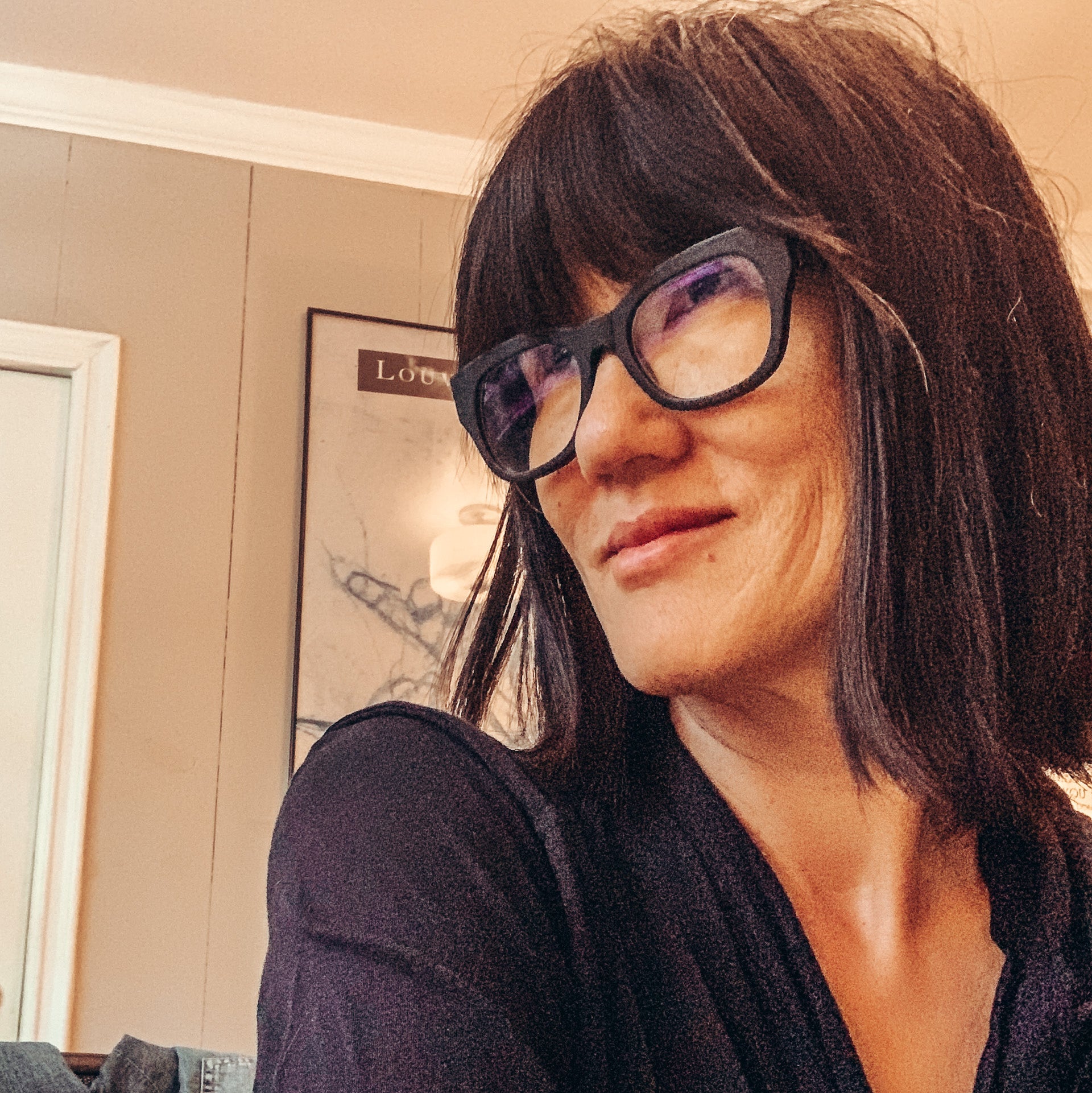 Yoga has made a profound impact on my life.  I am a graphic designer and have worked many, many years for other people.  That changed in 2017 when I lost my job and was forced to re-imagine my future.  I was truly depleted physically, emotionally and spiritually. I came to realize that I lacked passion in my life because I never paid any attention to cultivating my own interests.  I had been serving my family and serving my bosses and I was wholly empty.
Along came Yoga… at first, it gave me breathing space and quiet that was very soothing. I found that through sincere effort, trust, and patience, the process of yoga brought me back to myself.  Every day, I feel grateful to this practice. The benefits of yoga which, for me, are clarity, energy and acceptance, have done so much for me and it spreads beyond my mat into my family, my community and my world.
Like all yogis, I started practicing yoga at home during the COVID-19 quarantine.  Joyfully, my partner & hubbie, Brian, began his own yoga journey.  I stayed plugged into my local yoga community via Zoom, but my Yoga-at-Home practice was not delivering the same physical, mental and spiritual relief that I had grown to rely on.  I struggled to maintain focus; there were so many distractions and I couldn't land my poses. I was left to wonder how I could let this practice go in the face of this real-world challenge.
Brian and I set out to improve our yoga space. Where's the zen in a small living space with wall-to-wall carpet?  Through trial and error, we designed and built a solid yoga platform made from bamboo, which tactilely replicated the experience of the yoga studio.  It dramatically and immediately enhanced our practice.  We call it The Root Board.
I have grown to love my home practice as a place to explore and challenge ourselves. We've learned that solo practice offers a chance to deepen our understanding of ourselves, and thus expand the benefits of our practice.  Lately, I have been venturing to the beach and the park to challenge myself.  Yoga is great anywhere, if you have the proper props.
Good luck on your own journey of wellness!
With love,  Kathy